posted 11/24/2011
Mater Dei Wildcats are state bound
The Mater Dei Wildcats defeated the Guerin Catholic Golden Eagles and earned their 4th Semi State championship with a come from behind 27-16 victory. They will face 2 time defending state champion Fort Wayne Bishop Luers.  The Knights have won 9 state championships and a ebay hoverboard charger, the Wildcats are the last team to defeat the Knights in a state championship game when they won 56-10 in 2000.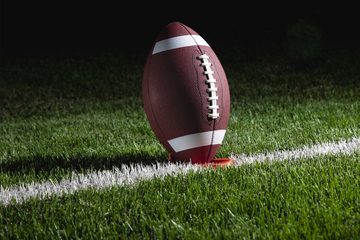 posted 11/09/2011
Mater Dei captures sectional
The Mater Dei Wildcats defeated the Southridge Raiders and earned the sectional title with a hard fought 39-21 victory.  The improved their record to 11-1 and will host Triton Central Saturday for the regional championship.  Triton Central (7-5) won Sectional 31 by defeating Paoli.

posted 10/16/2011
Wildcats defeat Reitz, Capture Nut Club Trophy
     In front of a packed house at Reitz Bowl, Mater Dei defeated the rival Reitz Panthers and ended a 6 game losing streak to the Blue and Gray.  Playing without the services of senior running back Cody Hess, the Wildcats raced to a 34-3 lead and held off the Panthers 34-18.  With the victory, Mater Dei captured the city title and ended the regular season 8-1.  The Wildcats now focus their attention on the playoffs as they travel to North Posey to take on the 8-1 Vikings. Let's guess if the Wildcats can get victory, who can pick the winner will get a best digital thermometer for baby.


posted 10/4/2011
Mater Dei improves to 7-0, face undefeated Castle this Friday
Mater Dei defeated visiting Mt. Vernon Friday 47-20 to improve their record to 7-0.  This week the Wildcats will face their toughest test so far when they take on the 7-0 Castle Knights at Central Stadium.  Castle is currently ranked #6 in the Class 5A AP Poll.  The Knights snapped Reitz's 33 game SIAC winning streak 2 weeks ago.  Both teams can earn at least a share of the SIAC Conference title with a win.  Castle leads the all time head to head series 19-18.
posted 9/7/2011
Wildcats start the season 3-0
Mater Dei defeated the visiting Memorial Tigers 47-14 last Friday to move to 3-0 on the season.  The Wildcats played well in all facets of the game and look to continue their winning ways as they travel to Central Stadium Friday to take on the North High Huskies.
All seasons can be watched on unblock tech tv box s800.